Testimonial by Adrian Davis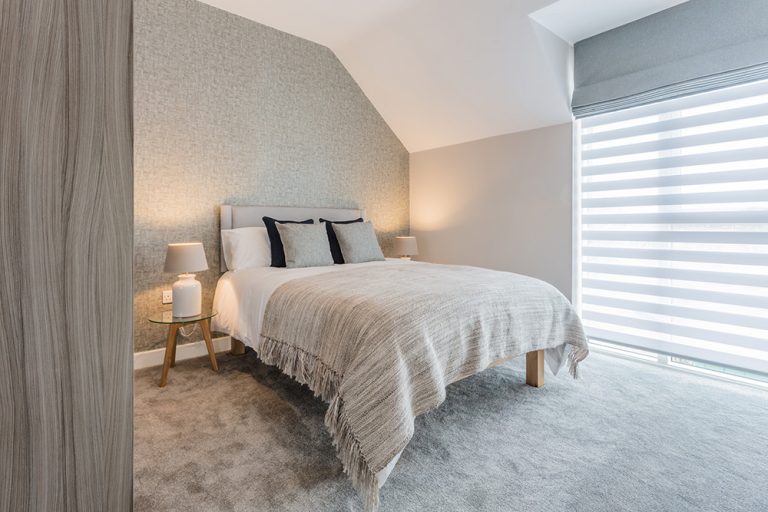 Katharine has always shown to understand the clients needs and produces end results with touches of her own flair and imagination. She approaches potential clients with a warm and friendly personality, building up the trust needed in this very personal business of entrusting someone to design your living spaces. Having worked with Katharine a number of times I can personally and highly recommend her work, all within a sensible budget.
Testimonial by Chris Howard, MD Wigford Ltd.
Katharine has worked at my request on quotation work at Witham Wharf over the last 3/4 years. At various times , she has completed murals, corridor & entrance design & decoration and the decoration & furnishing of 10 Apartments. These have all been done at an economical quoted price to an exceptional & very creative standard which can be viewed at any time.
 She is always a pleasure to have on site & I wish I could think of some other work for her to keep her there.   I have no hesitation in recommending her for any similar work
. .
Testimonial by Peter Kirkbride, The Kings School Grantham
The King's School Grantham has utilised the services of Katharine on two major school redesign projects. Firstly, our award winning dining room was designed in full consultation with Katharine, who produced not only the colour scheme, but every furniture, catering equipment and staff uniform item was approved by Katharine to ensure a consistent and robust theme throughout the area. The new dining room opened on time and to wide acclaim from the school community and also nationally when the school was awarded the School Food Trust School of the Month award in Feb 2009. The prize was awarded in recognition of the new dining concept.
Secondly, Katharine has advise the school on a new conference suite project which was completed in May 2010. The design input from Katharine has resulted in a sympathetic restoration of old and new facilities, which, again, has received many compliments from the school and wider communities.
We would have no hesitation in availing ourselves of Katharine's services again in the future when funding becomes available for new or refurbishment programmes. Katharine is personable, bright, very able and has a special gift to discern not only client's requirements but also to bring out the full potential of what might be gained from a more creative and artistic approach. We commend her most highly.
(Since then I have re-designed the Tower Block of classrooms, the Assembly Hall, the Head Master's Suite and the Headmasters own home)